The client was looking for a logo that told the story of what their foundation does—the restitution, education, and preservation of stolen artwork—while also feeling current, as their work is on-going. Additionally, they are changing their name to include "women," yet wanted to keep some brand recognition with the navy blue color they were already using.
Through researching some of their found artworks on their website, I became inspired by
The Bust of Isabella d'Este
. I decided to use her as my icon in order to celebrate and usher in a new era of "Women" being added to the foundation's name.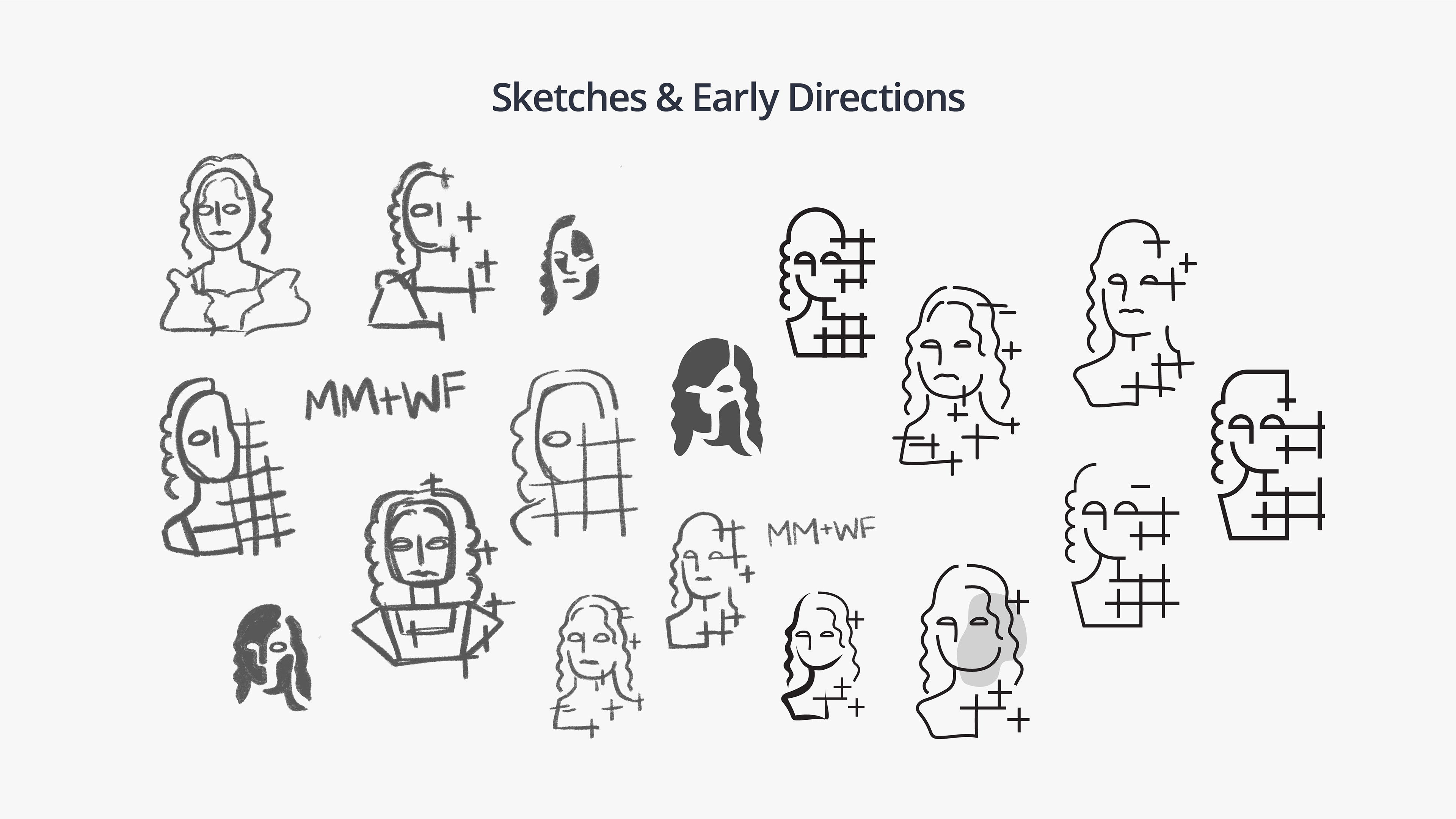 I constructed a trilogy of meaning in the MMWF mark. First, the grid pattern mocks scaffolding, which represents the idea of restoration, improvement, and growth. Second, the plus signs within the imagery showcase the idea that the work is on-going, as well as connecting the past with the present through education. Third, the framework creates a cage or fence that indicates the idea of protection and preservation, that there is something special about the artworks the foundation finds.
The typeface chosen is "Open Sans" which I felt would help to connect the foundation to younger audiences, while still feeling professional. I used a plus sign between "Men" and "Women" in order to connect the type to the imagery and draw attention to the fact that the foundation is no longer male focused.